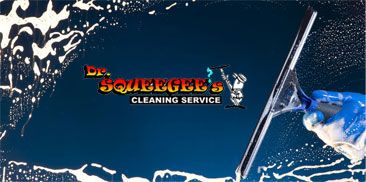 Dr Squeegee's has strived for eight years to give the South Wales area the best possible window cleaning solutions by listening to our customers and trying to develop our services and products for the local community. And now, we can also provide the highest levels of quality with traditional cleaning methods too.
We understand not all of our customers like the Reach and Wash system so we are now offering a specific personal touch to customers by providing a service using traditional methods again on a 2, 4, 6 or 8 week cycle whilst paying special attention to all areas of the window which includes the window frames and sills.
Dr Squeegee's has a customer base of over 7,000 which is continually growing as our reputation for quality service at an affordable price spreads across the South Wales area due to a number of clients recommending us to others. We totally rely on our clients to drive forward the business with our marketing team as we want to provide the exact service our customers want. This ranges from frequency of clean, time of clean and how much of a house or business needs to be cleaned as we work totally on the principles of the customer is always right.
The high standards that we have set in Torfaen and South Wales since 2003 has been often imitated by others but we know with our continued dedication from everyone involved in the business we set standards that others can only follow. It is our aim to continually develop on these standards, especially with the use of traditional cleaning as we will pay attention to detail and make sure every window is truly spotless.
From the time that our company started in 2003 it has always worked on being a prompt, friendly and very professional window cleaner as we always see it as the most important thing with every clean to treat our clients wishes and homes with the ultimate respect by providing the exact service that the client wants for an affordable price.
For a quote on Residential cleans please feel free to phone our office on 01633 770049 between the hours of 9am and 5pm Monday to Friday or click here for a free quote.
DR SQUEEGEE'S – EVER THE LEADERS, NEVER THE FOLLOWERS…PROVIDING SPOTLESS RESULTS WITH EACH AND EVERY CLEAN.