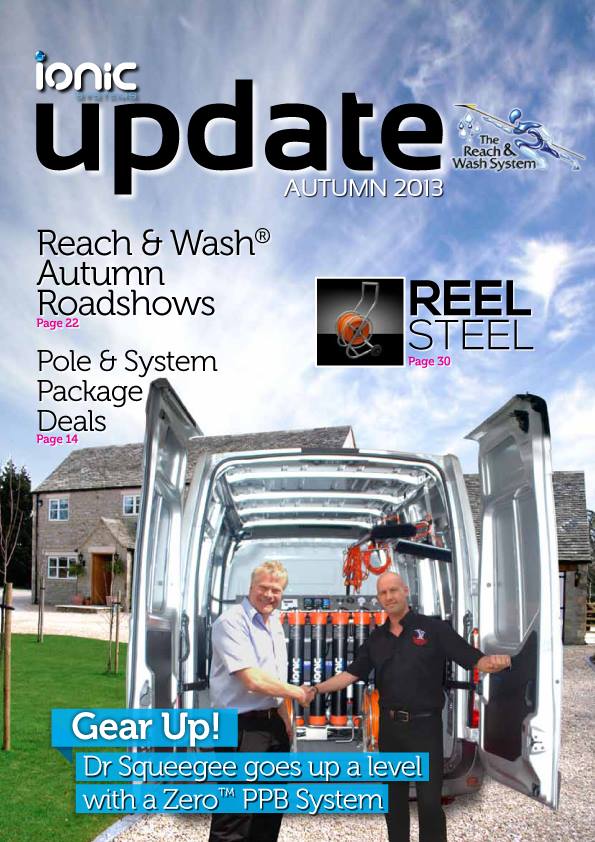 DR. SQUEEGEE'S HAVE BEEN FEATURED IN THE NATIONAL MAGAZINE OF IONIC SYSTEMS, WHO ARE THE LEADING PROVIDERS OF WINDOW CLEANING TECHNOLOGIES.
Their Facebook page can be found here.
Not only are we to be found on the front cover of this high quality magazine, but have a 5 page feature about the history of the company and our current technologies employed.
To find out more about our brand new Ionic Zero System, please click here.
If you a resident or business owner in South Wales, please call us on 01633 770049 to find out how we can bring you the most advanced cleaning techniques available plus save you money on your window cleans.
If you are already a customer and would like a free clean, you can find out more here.
Want to know more about us? Click here for a video and further information about our customer promise.